HVAC Installation in Chicagoland
Serving Crystal Lake & the Surrounding Areas
If your HVAC system isn't serving your family well, Black Diamond Plumbing & Mechanical can help. We offer the services of a reliable and trustworthy HVAC installation company, offering Chicagoland homeowners and businesses a place they can turn to when they need a new HVAC system.
Don't let an inefficient or non-functional heating or cooling system hurt your family's comfort. Call (866) 350-4793 to schedule HVAC installation with Black Diamond today!
SCHEDULE NOW
How Our HVAC Installation Process Works
When you call Black Diamond for HVAC installation in the Chicago area, we will start the process by analyzing your home or business's needs to find the right system to efficiently heat or cool your home without driving up your energy bills. We will work to ensure that the system is perfectly sized to efficiently provide the comfort you need.
Once we've determined the size you need, we will choose a system that meets your budget. We are proud to offer the industry's best HVAC equipment, which will provide efficient service for years.
After working with you to choose the right system, we will begin the installation process. This starts with installing ductwork, if needed, then connecting the HVAC system to the ducts. In a new home, we will also perform a measure-and-draw walk-through that ensures the air distribution system conforms to the plans and specifications we need for the HVAC system. For homes that already have HVAC systems, we will thoroughly inspect the ductwork to ensure it can efficiently handle the demand of the new system without sacrificing performance, making adjustments as necessary.
Installation of Your HVAC System
Once we've chosen the system that will best fit your home, we go to work installing the ductwork, heating system, and cooling system. If you're having your system installed in a new home, we will perform a measure-and-draw walk-through to ensure the air distribution system will conform to the plans and specifications we set forth. If we are installing a system in a home with an existing system, we will inspect your ductwork and make any adjustments necessary to ensure proper performance of the system we install.
Air Conditioner Installation
Having a cooling system you can count on is essential in Chicago. It's simply too hot and humid in the summers to go without one. At Black Diamond, we use the ACCA Manual J standards to ensure the cooling system we install in your home meets the load requirement for each room in the home. We'll account for everything from building size to local climate history to help you choose the properly sized air conditioning system for your home.
Manual J accounts for a wide variety of structural elements as it determines the precise equipment capacity requirements. Among these include:
Home or building size
Local climate history
Insulation R-values for walls and ceilings
Perimeter tightness
K-value of doors and windows
Total duct leakage
Occupant generated loads
After we inspect the above, we then choose a new air conditioner that fits all of your needs.
Heating Installation
When winter hits the Windy City, you need a heating system you can count on. We offer both oil and gas furnace installation, and like our air conditioning installation services, we will carefully calculate the load requirement for each room in your home. This ensures reliable and even heating. If your home is in need of heating system help, you can trust Black Diamond to not only choose the right furnace but also to install it with accuracy and attention to detail that ensures efficient function.
Don't put your family's safety at risk without a working furnace. Schedule heating system installation with Black Diamond before winter hits!
Crystal Club Maintenance Plans
Once we install your HVAC unit, be sure to sign on to the Crystal Club Maintenance Plan! In order to keep the manufacturer warranty, an annual inspection is crucial. Maintenance ensures your unit is ready for the season ahead, is clean, and is safe for use.
Because we strongly believe that your HVAC unit should be inspected once per year, we have a whole membership program that brings discounts and special services to those who join. When you are a member of our Crystal Club, you can benefit from:
Pre-scheduled heating and cooling tune-ups
Discounts on repairs
Discounts on duct cleaning and sealing service
Waived holiday and after-hour fees
Priority scheduling
And more!
Don't let your brand-new unit go without maintenance. Sign up for our Crystal Club today!
Superior HVAC Installation in McHenry, Crystal Lake & the Chicago Suburbs
The Black Diamond team serves homeowners and businesses in McHenry, Crystal Lake, and the Chicago suburbs. If you need installation services, you can trust us to exceed your expectations every time you call.
Schedule a consultation to discuss HVAC installation with our skilled team, and take back your home comfort today!
HVAC Installation FAQs
How do I know I'm getting the right system for my home?
Here are some factors to consider when choosing an HVAC system for your home:
Efficiency – This describes how well a system heats or cools your home. It's important to learn about the efficiency of the units in which you're interested.
Sizing – This refers to the practice of determining how many British Thermal Units (BTUs) a unit needs in order to heat or cool your space efficiently.
Load calculation – This is how your HVAC contractor determines the total size of your home so that an appropriately sized unit can be chosen.
How do I choose the best HVAC installation contractor in my area?
Here are some things to look for when choosing an HVAC installation contractor:
Licensing and experience
Home evaluations
Reference and referrals
Rebates and special offers
Efficiency
Request Service
Please fill out the form and we will get in touch with you shortly. We look forward to serving you!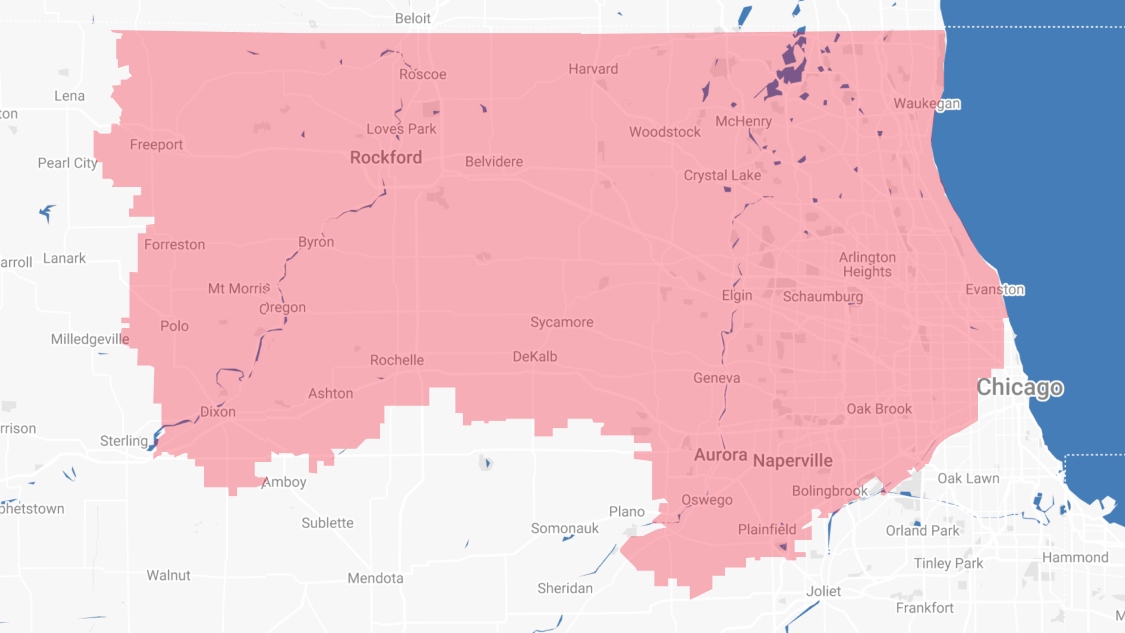 Proudly Serving
The Chicagoland Area
Addison | Algonquin | Antioch | Arlington Heights | Aurora | Barrington | Bartlett | Batavia | Beloit | Belvidere | Bensenville | Bloomingdale | Bolingbrook | Buffalo Grove | Byron | Caledonia | Capron | Carol Stream | And Much More!
VIew ALL