Water Heater Repair in McHenry, IL
Expert Water Heater Service in McHenry, Skokie, Crystal Lake, Waukegan & Beyond
A malfunctioning water heater can be a major inconvenience for any household, especially with today's busy schedules. When you need fast, professional water heater repair services in McHenry, Skokie, or the surrounding areas, choose Black Diamond Plumbing & Mechanical. Since 1999, we have provided top-quality heating, air conditioning, plumbing, and electrical services throughout the Chicago suburbs. Our company is dedicated to your comfort, and we are available 24/7 for help anytime you need it.
Do you have a broken water heater? Call us at (866) 350-4793 or contact us online for expert water heater repair.
Signs You Need Water Heater Repair
A water heater can break down without warning, but typically there will be indications of a problem beforehand. Call our team at Black Diamond Plumbing & Mechanical for water heater repair when you notice any of the following symptoms:
Lukewarm or cool water
Water that is too hot
Inadequate hot water supply
Reduced pressure
Rust-colored water or stains in fixtures
Mineral or limescale accumulation
Unusual odors or sounds
Leaks from the temperature and pressure relief valve
Leaks from the storage tank
Ignition or combustion problems on a gas water heater
Reduced pressure or flow on a tankless water heater
Tripped breakers on an electric water heater
Our experts can quickly find the cause of most water heater problems and offer the best repair or replacement quotes for the situation.
Contact us or call (866) 350-4793 to schedule water heater repair.
Common Water Heater Repairs in Chicagoland
Water heater repairs can come in many shapes and sizes. The Black Diamond team is trained to find and repair all types of water heater concerns and provide advice about replacement if repair isn't the right solution. Some common things that our technicians see include:
Gas valve replacement – The gas valve on the water heater allows the pilot light to ignite. It also controls the burner when the thermocouple has heated. If it's not working properly, the water won't heat.
Heating element replacement – The heating element inside your water tank can break, leading to slow cooling of the water. If you have noticed the water gradually getting cooler and cooler, then suddenly becoming cold, it may be due to the heating element. Replacing the heating element will get things back up and running.
Thermocouple replacement – If the flame on your water heater will light but goes out if you let go of the gas control knob, you may have a malfunctioning thermocouple. Replacing the thermocouple will help you get your water heater working again.
Igniter replacement – Power vented water heaters may have an igniter. When the burner is on, the igniter should glow hot. Over time it will wear out or suffer damage. If it is not glowing, then you may need to have it replaced. Also, the igniter can get misaligned, causing it not to heat up, in which case it simply needs to be realigned. A professional plumber can help you diagnose and repair igniter problems.
These are just a few of the repairs available for a water heater. If you are suffering from cold water, the Black Diamond team is standing by to help.
Call Black Diamond at (866) 350-4793 to schedule water heater repair. You can also contact us online to learn more about our water heater repair services.
Water Heater Repair in McHenry & Skokie, IL
At Black Diamond Plumbing & Mechanical, we offer water heater repair throughout the Chicago suburbs and 24-hour emergency service. Our expert plumbers work on all brands and models, including:
Gas water heaters
Electric water heaters
Heat pump or hybrid water heaters
Tankless water heaters
We also offer preventative maintenance to extend the life of your water heater and save energy, plus complete water heater replacement services for systems that have failed.
Why Choose Black Diamond for Water Heater Repair?
At Black Diamond Plumbing & Mechanical, we are proud to serve the McHenry area, and our company features:
Licensed, professional plumbers
Top-quality workmanship
Over 20 years of experience
24-hour emergency service
Call (866) 350-4793 or contact us online to schedule water heater repairs!
Contact Black Diamond Plumbing & Mechanical for Fast and Reliable Water Heater Service!
Since 1999, the Black Diamond Plumbing & Mechanical team has worked hard to ensure that our clients in Chicagoland enjoy exceptional comfort. We guarantee superior service and reliable workmanship on every task we perform. When you need fast and dependable HVAC, plumbing, and electrical service, it's our pleasure to show you why your friends, family, and neighbors recommend our company.
Contact Black Diamond at (866) 350-4793 to learn more about our services and schedule a service appointment.
We're ready to dispatch a certified, licensed, and fully insured technician to your home at the earliest possible opportunity.
Frequently Asked Questions About Water Heater Repairs & Services
Is it really possible to repair a water heater?
Many problems with water heaters can be repaired. Replacing a damaged part, resetting the system, or flushing the water heater can resolve most issues. Common water heater problems that can be repaired include blown fuses, faulty thermostats, malfunctioning gas valves, and clogged pilot lights. We are often called to repair stuck valves, leaks from plumbing connections, bad gaskets, and other easily repaired issues.
We believe in delivering the highest quality service and workmanship to our clients in Illinois. If we encounter a problem that can't be fixed or a repair will cost more than replacing the system, we guarantee we will give you a fair and honest assessment of the best path forward.
Should you continue to use a leaking water heater?
Even when there is a leak, you may feel safe to continue using your water heater if the hot water keeps flowing. This can be a dangerous mistake. Many leaks are caused by the build-up of sediment within the tank. As the sediment builds up, it can crack the tank, cause rust to form, and lead to leaks.
Left unrepaired, that pressure can lead to a catastrophic blowout that can cause serious injuries and significant damage to your home. While many leaks are the result of loose connections, it is best not to take the chance. If you notice a leak around your water heater, it is advisable to schedule water heater service as soon as possible.
Request Service
Please fill out the form and we will get in touch with you shortly. We look forward to serving you!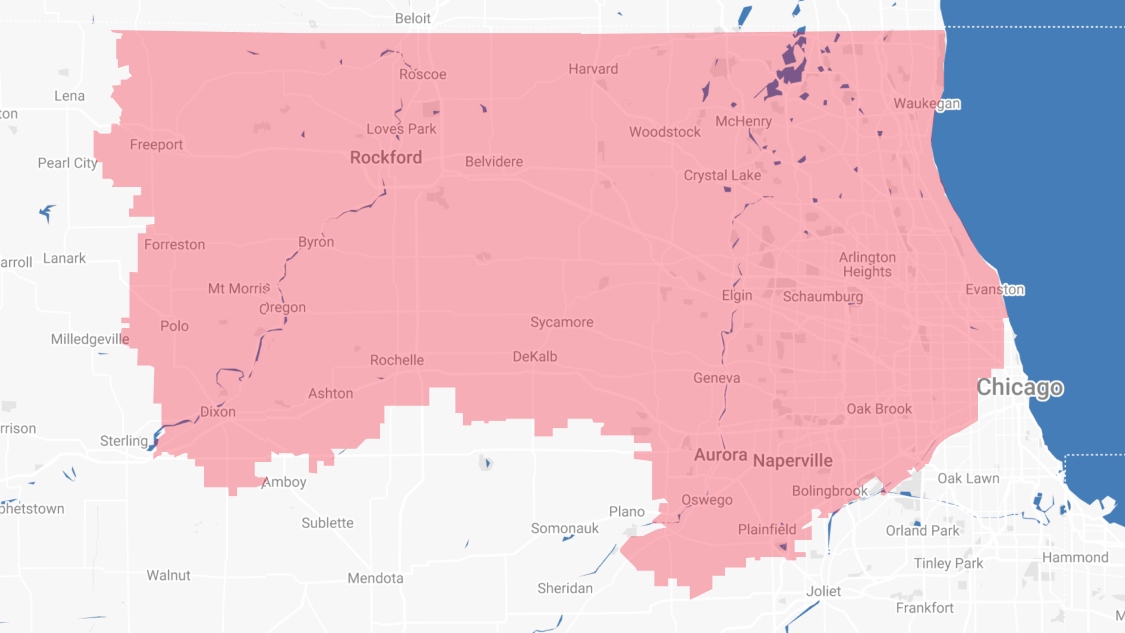 Proudly Serving
The Chicagoland Area
Addison | Algonquin | Antioch | Arlington Heights | Aurora | Barrington | Bartlett | Batavia | Beloit | Belvidere | Bensenville | Bloomingdale | Bolingbrook | Buffalo Grove | Byron | Caledonia | Capron | Carol Stream | And Much More!
VIew ALL