Water Heater Replacement in McHenry & Crystal Lake, IL
Your water heater is a part of your home that's easy to forget about until it stops working. All water heaters will eventually reach a point when they no longer work well, and you need to be prepared when that happens. Black Diamond Plumbing & Mechanical offers a full list of plumbing services in Crystal Lake and McHenry, and this includes water heater replacement. If your water heater is nearing the end of its life span, let our skilled plumbers replace it with a new, more efficient option.
For water heater replacement, call Black Diamond at (866) 350-4793 or contact us online for help today.
Do You Need to Replace Your Water Heater?
When you turn on the hot water for your morning shower only to find that it's not running hot, you clearly know you need to give your water heater a little attention, but that's the most noticeable example. Other signs are not as obvious, but spotting them early can prevent the discomfort of a cold shower. Some signs to watch for that mean you may need a new water heater include:
Age – If your water heater is nearing ten years old, you need to start considering water heater replacement.
Water color – If the hot water is flowing with a brown tint, it's a sign of buildup inside the water heater. This means you need to replace it to avoid problems.
Leaks – Water heaters should not leak. If yours is, you're losing water and need to consider replacing it right away.
Noises – Knocking and popping noises are a sign of problems. Reach out to the Black Diamond team to discuss water heater replacement.
Repairs – Black Diamond's team offers water heater repairs, but if you're spending a lot of money on repairs, it's time to think about replacement. Often a new water heater is more cost-effective than continuing to repair an older one.
If you're noticing these problems, help is just a phone call away. Call Black Diamond at (866) 350-4793 or contact us online to learn more about water heater installation services.
What to Expect From Water Heater Replacement Services in Crystal Lake
If you need a new water heater, you can trust Black Diamond to do the job well. When you call us for water heater installation services, we will come to your home to help you determine the water heater that best meets your needs and budget. We will then remove your old one and install the new one, checking carefully to ensure it's done right. You will be left with a new, functional water heater that is ready to serve you well for years to come.
Choose Black Diamond for Water Heater Installation & Replacement in McHenry and Crystal Lake
Black Diamond has been serving the Crystal Lake and McHenry areas since 1999. We are a full-service HVAC, plumbing, and electrical services company, offering everything you need to keep your home comfortable and as safe as possible. Our goal with every visit is to exceed your expectations, leaving your home better than we found it. We even offer financing to make your water heater replacement fit within your budget.
Don't wait if you need a new water heater. After all, no one wants to wake up to a cold shower. Contact Black Diamond at (866) 350-4793 or reach out to our team online to schedule your water heater replacement.
Check out our blogs on water heater replacement and tankless/traditional water heaters >>
Request Service
Please fill out the form and we will get in touch with you shortly. We look forward to serving you!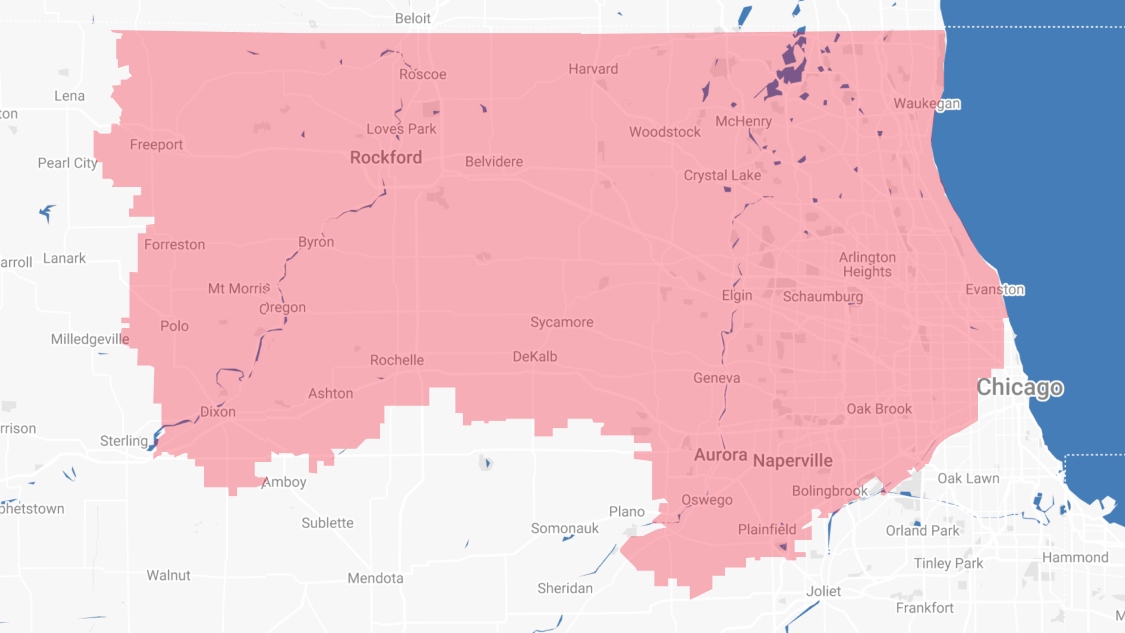 Proudly Serving
The Chicagoland Area
Addison | Algonquin | Antioch | Arlington Heights | Aurora | Barrington | Bartlett | Batavia | Beloit | Belvidere | Bensenville | Bloomingdale | Bolingbrook | Buffalo Grove | Byron | Caledonia | Capron | Carol Stream | And Much More!
VIew ALL