Crystal Lake, IL
HVAC, Plumbing & Electric in Crystal Lake
See our Crystal Lake customer reviews below
Testimonials from Crystal Lake
Richard – Crystal Lake, IL
Great job!
CHRISTOPHER – Crystal Lake, IL
Great experience from start to finish – everything was explained and the quality of work is fantastic. I could not be happier and highly recommend!
GEORGE – Crystal Lake, IL
Excellent customer service! We have used Black Diamond for years, new furnace, air conditioner and plumbing issues. We would recommend their services…… Thank you Black Diamond!
Jan – Crystal Lake, IL
Great experience overall. Valuable employee to your company.
David – Crystal Lake, IL
Great job!
Alice – Crystal Lake, IL
our electrician was courteous and professional. Did an excellent job!
Karlita – Crystal Lake, IL
he knows his job he is a profesional
Larry – Crystal Lake, IL
Luis did another great job correcting our problem.
Erin – Crystal Lake, IL
We are very pleased with our service today! I called at 5pm yesterday to report our clogged drain. I was connected directly with a human (no voicemail run around) who said they could send someone out in a few hours with an after hours service fee, or at 8am the next morning at standard pricing. Since we didn't have an active leak, I decided we could live until the next morning without the kitchen and opted for 8am. Dave showed up on time, got right to work, had all necessary parts and equipment on hand, was extremely clean and professional, and he had us up and running by 10:30am. We will absolutely use Black Diamond again in the future and highly recommend them!
Beth – Crystal Lake, IL
Dave from Black Diamond was friendly and efficient. He did a great job, cleaned everything up and was very friendly. Highly recommend!
Stan – Crystal Lake, IL
Thanks to teamwork among the different business segments of Black Diamond, our house is safer. We didn't know that the flexible aluminum dryer vent was clogged with lint – a major cause of house fires. That was found by a Black Diamond electrician who was installing a circuit breaker box (to replace an old fuse box – another source of house fires). We were called by Black Diamond to arrange for an HVAC specialist to come out the next day and install new, modern solid ventilation from the dryer to the outside. Money well spent. We can always count on Black Diamond!
Denise M – Crystal Lake, IL
Setting up an appt. for the check/clean of our furnace was easy w/ a minimal, amount of wait time for the appt.to occur. Keo, the Black Diamond technician, arrived promptly, was smiling & friendly & displayed his experience with ease. Afterward, he filled me in on his findings, brought me up to date on the furnace's condition and left the area he worked in clean and free of work materials! I highly recommend this company as well as their technician, Keo! Job well done!
Larry Melendez – Crystal Lake, IL
Great service, Doug did a great job!
Linda – Crystal Lake, IL
The person I first contacted was polite and efficient in promptly scheduling my job. The electrician was even early in arriving, and I was notified to make sure that was acceptable. The electrician, Doug, was phenomenal! He was friendly and so comfortable and knowledgeable about what I needed done and went right to work! He was done in no time and was very neat with his work. Well Done!
Vic – Crystal Lake, IL
Keo did an excellent job servicing our furnace and water heater. He was prompt, polite, professional and knowledgeable. I would highly recommend Keo and Black Diamond for maintenance and repair of your home mechanicals.
Robert – Crystal Lake, IL
I had an electrical problem with a switch and outlets. I called Black Diamond because they have always been my go to company for any type of repair. They didn't disappoint. They were able to get her within the week. Tim and Tony were great! For a problem that could have been expensive. They were able to deduce the problem and promptly repair it. It was neutral wire that was not connected to anything. The price was reasonable and service was great.
lisa – Crystal Lake, IL
Keo excels at his job. He's very knowledgeable, friendly, and efficient. I give Black Diamond and its staff my highest recommendation. Thanks for the excellent service.
IH – Crystal Lake, IL
Doug completed another project for us in a timely and professional manner. He is a very skilled electrician who does great quality work!
Dina – Crystal Lake, IL
Great job!
I H – Crystal Lake, IL
Doug was professional, friendly and extremely knowledgable. He was able to fix our electrical problem quickly and efficiently. We will be requesting him as our electrical technician from now on!
Request Service
Please fill out the form and we will get in touch with you shortly. We look forward to serving you!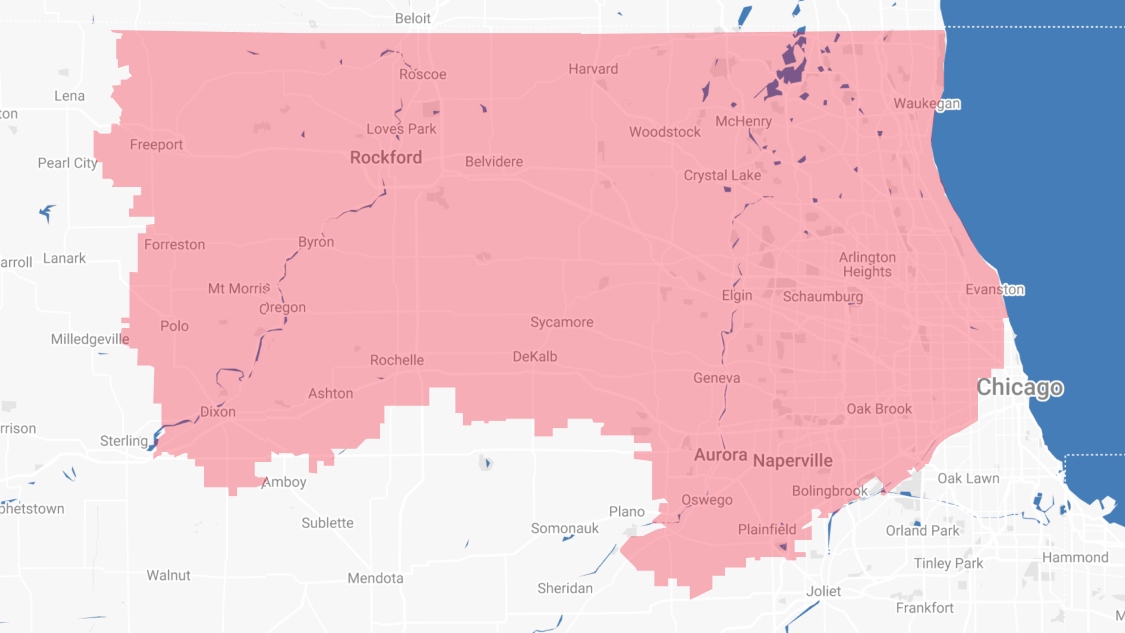 Proudly Serving
The Chicagoland Area
Addison | Algonquin | Antioch | Arlington Heights | Aurora | Barrington | Bartlett | Batavia | Beloit | Belvidere | Bensenville | Bloomingdale | Bolingbrook | Buffalo Grove | Byron | Caledonia | Capron | Carol Stream | And Much More!
VIew ALL