Lake Forest, IL HVAC, Plumbing and Electric
History
Founded in the early 1860s as a well-to-do "estate community," Lake Forest has a long and distinguished history as a distinctive Chicagoland town. Somewhat unusually, Lake Forest was planned and laid out by a landscape architect who was better known for designing city parks and cemeteries. As the town grew, this original plan provided it with ample amounts of green space and a civilized yet natural aesthetic. During the early 20th century, Chicago's industrial magnates began building enormous estates in the area, and restrictive zoning laws ensured that Lake Forest remained an exclusive community until well into the 1950s. These days, the construction of Interstate 94 and the relentless expansion of Chicago's footprint has turned Lake Forest into an egalitarian community without sacrificing its genteel charm.
Geography
Situated about 30 miles north of Chicago, Lake Forest enjoys extensive Lake Michigan frontage. Many of the town's most impressive estates enjoy waterfront or beach access, and many residents continue to own boats. Physically, Lake Forest's landscape is a mixture of low-density suburban development, compact commercial centers and protected open space. In fact, the municipality's conservation drive began early in its history and resulted in such regional gems as the Skokie River Nature Preserve and the Middlefork Savanna County Forest Preserve. In addition to Interstate 94, Lake Forest's transportation connections with the city of Chicago include a Metra commuter rail line and U.S. Highway 41.
Population and Demographics
Since the bulk of Lake Forest has been developed for residential or commercial use, the town's population growth has slowed in recent years. According to the 2010 Census, just under 20,000 people lived within the municipal limits. In general, Lake Forest's population is quite affluent. Many local homeowners brave the daily rail commute to Chicago's Loop, and a number of the town's residents occupy prominent positions in the boardrooms of major companies headquartered in the city. Others work in tenured or administrative positions at Northwestern University in nearby Evanston.
Things to Do in Lake Forest, Illinois
As a family-friendly suburb with a comfortable standard of living, Lake Forest has plenty of opportunities for kids and adults alike. Golf is a popular pastime here, and local courses and clubs like Deerpath Golf Course offer outdoor entertainment during the warm months. Similarly, the Forest Park Beach attracts swimmers and boaters to the beautiful Lake Michigan shore on warm days. Folks who prefer high culture to outdoor activity can check out the Ragdale Foundation, an artist-in-residence community with a presence in Lake Forest.
Climate and Weather
Lake Forest enjoys a continental climate that's somewhat moderated by the presence of Lake Michigan. Although the prevailing northwest winds prevent the development of significant lake effect snow, the lake has been known to create a "seasonal lag" during the transitional seasons. As such, winter and summer both seem to last a bit longer than in inland communities. During the spring, pleasant showers help jump-start the region's growing season, and regular summer thunderstorms keep the heat at bay throughout much of the warm season. Winter is made more pleasant by a preponderance of crisp, clear days that invite outdoor activity.
HVAC Lake Forest, IL
For years, Black Diamond has helped Lake Forest's homeowners and business owners by providing top-notch technicians with the tools and expertise to tackle all manner of HVAC-related issues. As a top source for dependable air conditioning service, Black Diamond technicians are licensed, NATE-certified technicians who have been schooled in the latest repair and replacement techniques. These trustworthy professionals are capable of executing complex retrofits and massive new-construction installation jobs as well as routine tasks like filter replacements, duct cleanings and indoor air quality audits.
Black Diamond sells a wide range of HVAC equipment. Lake Forest locals can count on Black Diamond to offer energy efficient furnaces, boilers, indoor air quality equipment, central air conditioning units, and all manner of replacement parts. What's more, they can rely on Black Diamond to respond to emergency calls around the clock. To extend the lifespans of their clients' products, Black Diamond also draw up regular service and maintenance plans.
Request Service
Please fill out the form and we will get in touch with you shortly. We look forward to serving you!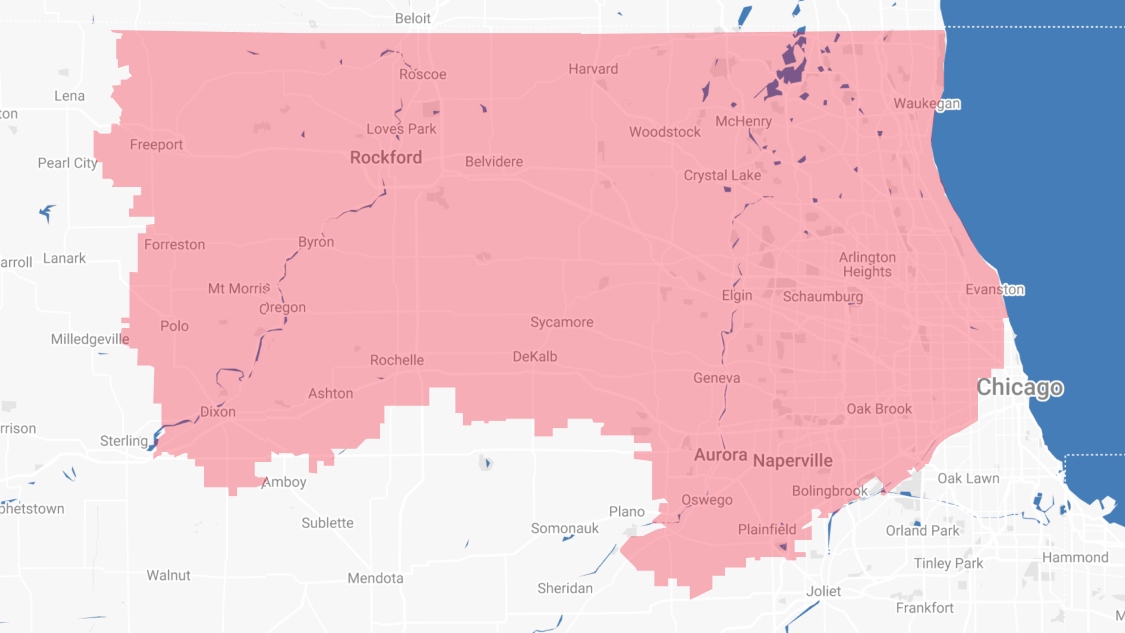 Proudly Serving
The Chicagoland Area
Addison | Algonquin | Antioch | Arlington Heights | Aurora | Barrington | Bartlett | Batavia | Beloit | Belvidere | Bensenville | Bloomingdale | Bolingbrook | Buffalo Grove | Byron | Caledonia | Capron | Carol Stream | And Much More!
VIew ALL