Arlington Heights, IL HVAC, Plumbing and Electric
History
From its modest beginnings as a dusty train depot that served northeastern Illinois's agricultural hinterland, Arlington Heights has grown into one of the largest municipalities in the state. Like many other local cities and villages, Arlington Heights was founded by settlers from the east. Although many sold their land for a profit and continued to move west, others stayed behind and built a thriving community around the old depot. As the region's agricultural productivity improved, the growing town began to attract Chicago residents who sought more open space for their families. By the middle of the 20th century, the construction of Interstate 90 and other major highways had brought a wave of development that continues to this day.
Schedule Now
Geography
Arlington Heights sits just to the northwest of O'Hare Airport. It's roughly 30 miles by car from the center of the village to Chicago's Loop. Fortunately, the city is also served by a Metra rail line that prevents many local commuters from sitting in traffic on a daily basis. Other local thoroughfares include U.S. Highway 14 and Illinois Highway 58. Although most of Arlington Heights's land area has been developed into medium-density suburban tracts and tony commercial centers, the village does contain a number of parks and protected areas. For instance, the nearby Ned Brown Preserve contains a mix of untouched wetlands, savanna and forest. Although Arlington Heights doesn't directly abut Lake Michigan, it sits within a 20-minute drive of the shore.
Population and Demographics
As the largest incorporated village in Illinois, Arlington Heights is home to over 75,000 people. Like many of the surrounding communities, its population consists of a mixture of affluent families with school-age children and retirees who spend part of the year in other parts of the country. While many local residents work in the business parks within the community, thousands use the Metra line or nearby highway to travel into Chicago for work. Due to its size, Arlington Heights's household income is lower than that of some neighboring communities. Nevertheless, most village residents enjoy a comfortable standard of living and excellent access to local services.
Things to Do in Arlington Heights, Illinois
As befits a community of its size and stature, Arlington Heights has something for just about everyone. For fans of live performances, the Metropolis Performing Arts Center offers world-class theater productions that show on a rotating basis. Meanwhile, visiting history buffs delight in local gems like the Nathaniel Moore House and the Arlington Park Racetrack. Those who prefer to browse the discount racks at high-end fashion shops can choose from nearby outlets like the Southland Shopping Center and Randhurst Village. In addition to Ned Brown Preserve, Arlington Heights's recreation-friendly outdoor spaces include Pioneer Park and Sunset Meadows Park.
Climate and Weather
Arlington Heights lies within the continental climate zone that spans much of the Midwestern United States. The city generally experiences cool to cold winters, and significant snowfalls are not uncommon here. Fortunately, winter tends to be one of the sunniest times of year in Arlington Heights. Once spring arrives, regular rain showers alternate with mild, sunny days to create a fertile environment for the region's vegetation. Although summer days can be somewhat muggy, cold fronts pass through Arlington Heights on a regular basis. These fast-moving weather systems produce cool, dry air masses that can remain in place for days on end.
Air Conditioner Arlington Heights, IL
The Arlington Heights community is fortunate to be able to depend on Black Diamond for their air conditioning service and repair, plumbing and electrical needs. HVAC Technicians are NATE-certified with the latest tools and training. Accordingly, they're fully equipped to tackle complicated jobs like new construction installation and multi-unit retrofitting as well as routine cost-management tasks like filter replacements and duct cleanings.
Arlington Heights residents and businesses can count Black Diamond to offer the latest, most efficient heat pumps, wall units, central air conditioning units, boilers and more. They can also trust that they will conduct thorough home energy audits and offer cost-saving suggestions and recommendations. Black Diamond also offers 24-hour emergency assistance from a real person and scheduled maintenance plans from skilled technicians, electricians and plumbers for all of their hard-working customers.
Request Service
Please fill out the form and we will get in touch with you shortly. We look forward to serving you!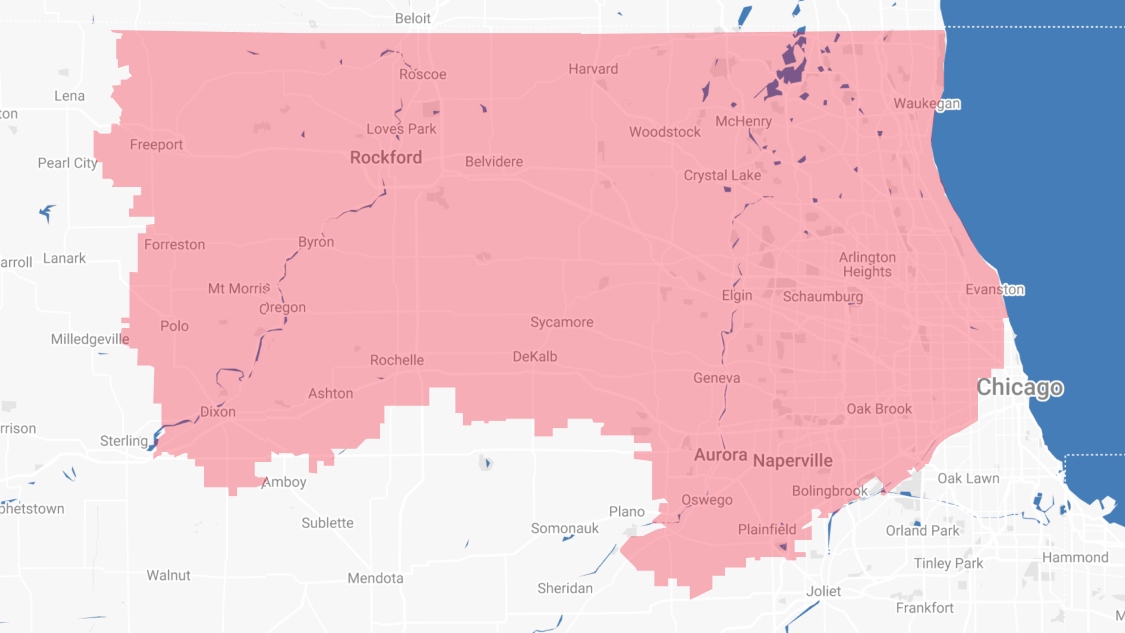 Proudly Serving
The Chicagoland Area
Addison | Algonquin | Antioch | Arlington Heights | Aurora | Barrington | Bartlett | Batavia | Beloit | Belvidere | Bensenville | Bloomingdale | Bolingbrook | Buffalo Grove | Byron | Caledonia | Capron | Carol Stream | And Much More!
VIew ALL