Storage Water Heater Installation & Repair in the Chicago Area
When you need hot water for cleaning, laundry, dishes, or showers, it is the job of your water heater to deliver it quickly at the proper temperature. If your storage tank water heater is underperforming, leaking, or cannot satisfy demand, it may be time to call a professional.
As a leading plumbing contractor in the Chicago area, Black Diamond Plumbing & Mechanical can help with all your water heater problems. We offer complete storage water heater installation and repair services, and with over 20 years of experience, you can count on us for cost-effective, professional results. We serve customers throughout the Chicago Metro area, including McHenry, Crystal Lake, Cary, Naperville, Highland Park, and the surrounding areas.
Need help with your water heater? Call Black Diamond today at (866) 350-4793 or contact us online for water heater services. We are available 24/7 for help anywhere in Chicagoland.
Benefits of a Storage Water Heater
Designed to store and heat a large amount of water, storage water heaters are typically available in sizes that range from 20 to over 60 gallons. Gas burners or electric heating elements keep the water at the desired temperature, for fast access from plumbing fixtures throughout the home. Sized properly, they can provide plenty of hot water for a typical home at an economical price. Storage water heaters are still the most popular option in many areas of Chicago, as they are reliable, low cost, and made from proven, time-tested technologies.
At Black Diamond, we can help to keep your hot water flowing with storage water heater repairs, maintenance, and installations. To learn more about storage water heaters and their benefits, call (866) 350-4793 or contact our plumbing experts online.
SCHEDULE NOW
Storage Water Heater vs. Tankless Water Heater
Storage tank water heaters offer a built-in reservoir of hot water for instant access throughout your home. Tankless water heaters have no storage, so it may take a few seconds to heat and deliver the water. They may also need costly electrical or gas service upgrades to fulfill their large, instantaneous energy demands, and they typically cost about twice as much storage water heaters.
On the other hand, storage water heaters do not last quite as long, about 15 years compared to the 25 years of tankless water heaters, and they are slightly less efficient. For many homes, storage water heaters are an excellent value, especially if you are replacing an older, less efficient model.
To learn if a storage water heater is the right choice for your Chicago or McHenry home, talk to our plumbing experts at Black Diamond. Simply dial (866) 350-4793 or contact us online today.
Choose Black Diamond for Storage Water Heater Services
When you need expert water heater installation or water heater repair services, turn to our team at Black Diamond. We have been serving Chicagoland since 1999, providing top-quality services that include plumbing, heating, air conditioning, and more. Our company features experienced personnel, excellent service, 24/7 availability, and a 100% satisfaction guarantee on all our work.
Call us today at (866) 350-4793 or contact us online for professional plumbing services anywhere in the Chicago area.
Frequently Asked Questions About Water Heaters
How long will my storage water heater last?
Depending on the quality of the water heater, its installation, and its maintenance history, it should last 10 to 15 years.
How often should a storage water heater be serviced?
At Black Diamond, we recommend servicing your water heater annually.
What maintenance is required?
Storage water heaters should be drained of sediment yearly and fully inspected for problems. The burners or heating elements should be inspected, and the thermostat should be tested.
Why is my water heater tank leaking?
The tank may be corroded, the drain valve may be leaking, or the temperature and pressure relief valve may be faulty.
For answers to other water heater questions, call (866) 350-4793 or contact us online today!
Request Service
Please fill out the form and we will get in touch with you shortly. We look forward to serving you!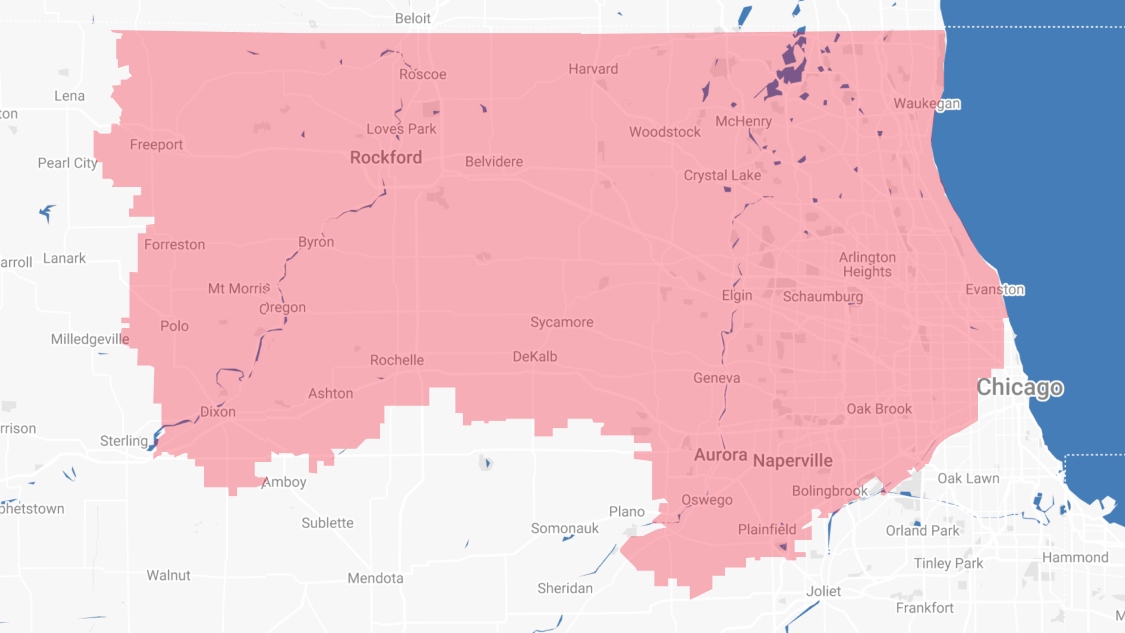 Proudly Serving
The Chicagoland Area
Addison | Algonquin | Antioch | Arlington Heights | Aurora | Barrington | Bartlett | Batavia | Beloit | Belvidere | Bensenville | Bloomingdale | Bolingbrook | Buffalo Grove | Byron | Caledonia | Capron | Carol Stream | And Much More!
VIew ALL