Electric Water Heater Installation in the Chicago Area
When there are problems with your electric water heater, it can disrupt your entire home. From showers and laundry to cooking and cleaning, many household tasks depend on the constant availability of hot water at the proper temperature.
Whether you need electric water heater repairs or an all-new installation, turn to our experts at Black Diamond Plumbing & Mechanical. Our professional plumbers can handle all your water heater needs, and we offer a 100% satisfaction guarantee on all our work. Our company has been serving the Chicago area since 1999, including McHenry, Crystal Lake, Cary, Highland Park, and the surrounding communities.
For help with your electric water heater, call Black Diamond at (866) 350-4793 today or contact us online. We are available 24/7 throughout Chicagoland.
Benefits of an Electric Water Heater
Electric water heaters are a great option for homes without natural gas service, and they can provide several benefits:
Efficient, electric-only heating
Large storage capacity of 20 to 60 gallons
Available tankless options
Fast recharge rates
Simple, easily serviced design
Reliable operation
To learn more about the benefits of electric water heaters for your Chicago home, call (866) 350-4793 or contact us online.
SCHEDULE NOW
Electric Water Heater vs. Gas Water Heater
With their simple, reliable design, electric water heaters are an attractive option for many Chicagoland homes, but where natural gas service is available, a gas water heater may be a viable alternative. Gas is a more economical energy source than electricity, and nearly as efficient. Gas water heaters do require more maintenance and service, however, as the burners must be cleaned periodically, gas valves can malfunction, and pilot lights or igniters may fail, preventing the burners from lighting. Due to their simple design, electric water heaters are far more reliable and easier to repair.
For help deciding between a gas or electric water heater for your home in McHenry, Cary, or Crystal lake, talk to our experts today by calling (866) 350-4793 or contacting us online.
Choose Black Diamond for Electric Water Heater Services
Don't let a broken water heater interfere with your daily routine. Contact Black Diamond today for fast electric water heater installations or repairs anywhere in Chicago. Our company is committed to your comfort, and we feature:
Call (866) 350-4793 today or contact us online to schedule water heater services anywhere in Chicago, McHenry, or the surrounding areas.
Frequently Asked Questions About Water Heaters
How long will my electric water heater last?
With proper care and maintenance, it should last 10 to 15 years. When you need a water heater replacement, talk to our team at Black Diamond.
What maintenance is required for an electric water heater?
Ideally, any sediment in the tank should be drained once a year. The resistance of both heating elements should be measured, and the thermostat and controls should be thoroughly tested. Finally, check the tank, pressure relief valve, and drain valve for leaks. At Black Diamond, we can handle all your water heater maintenance needs.
How can I reduce my water heating costs?
Turn the water heater down to 120 degrees, and avoid excessively long showers or unnecessary hot water usage. If your water heater is in a cool area, consider adding an insulating water heater blanket. Be sure to remove the sediment annually to maintain water heater efficiency.
Have more questions about water heaters? Call (866) 350-4793 or contact us online to speak with our experts today.
Request Service
Please fill out the form and we will get in touch with you shortly. We look forward to serving you!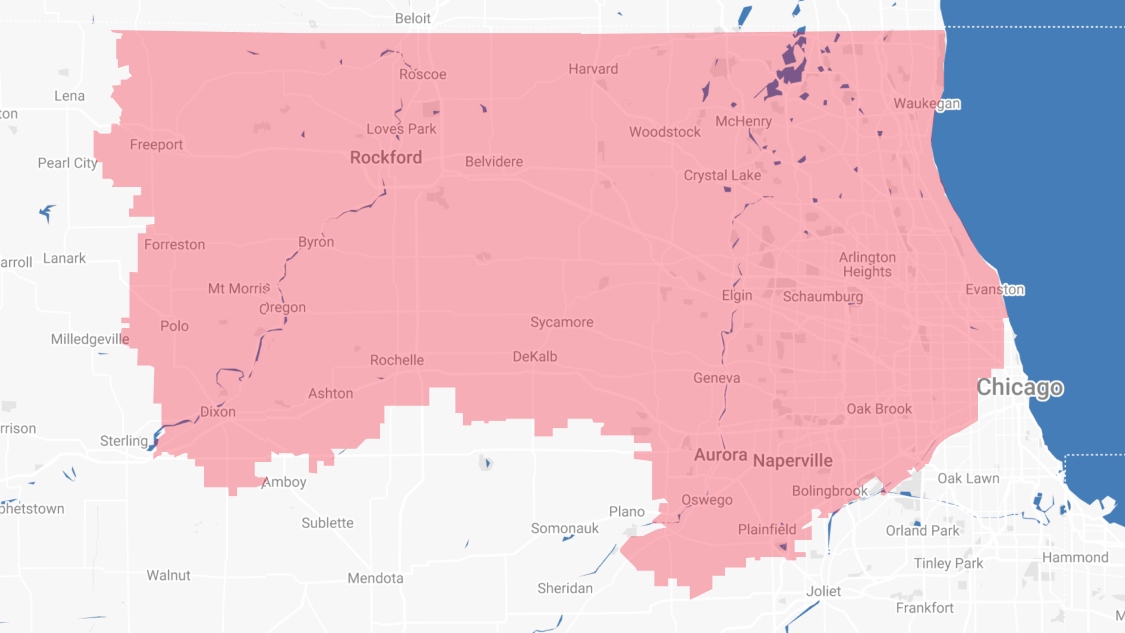 Proudly Serving
The Chicagoland Area
Addison | Algonquin | Antioch | Arlington Heights | Aurora | Barrington | Bartlett | Batavia | Beloit | Belvidere | Bensenville | Bloomingdale | Bolingbrook | Buffalo Grove | Byron | Caledonia | Capron | Carol Stream | And Much More!
VIew ALL