Belvidere, IL
See our Belvidere customer reviews below
Testimonials from Belvidere
RUTH – Belvidere, IL
Great job!
David – Belvidere, IL
The plumber (Dave) was informative and personable. The quality of his work was exceptional. Will recommend Black Diamond to others…
Brenda – Belvidere, IL
Great job!
Thacker – Belvidere, IL
Great job!
DOUG – Belvidere, IL
Water heater works great, but we still have air in our water lines.
Leroy – Belvidere, IL
He new what he was doing, very polite and answered all are questions also easy to work with. Thanks Lee & Barb.
Patricia – Belvidere, IL
GREAT Service
JANE – Belvidere, IL
Great job!
Gary b – Belvidere, IL
Great job!
Renee – Belvidere, IL
We moved into a new house and I wanted my dryer vent cleaned because I know these can be a serious fire risk. Service team called to let me know the could be out earlier than my appointment scheduled time and did great work and I was very happy with the results.
Robert – Belvidere, IL
I have had 4 Black Diamond workers in my home over the past 2 years or so, and the experience has been fantastic. Just recently I had Nick Caruso, who is a comfort consultant, to give me an estimate on a new furnace and a.c.. The first thing Nick noticed when he entered my utility room where the furnace and water heater is, is that the water heater had a bad pressure release valve. The unit was leaking and Nick also stated that the pressure tank was installed incorrectly, probably causing the pressure relief valve to go bad. This was my second water heater in 16 years and that pressure tank was installed incorrectly for as long as we have owned our home. In both cases, the water heater leaked in the same manner. Nick came out for the furnace and a.c. quote but the water heater seemed to weigh on his mind through the process. He made a phone call and told me he could have a new water heater in that same day. I thought that was amazing, no waiting for a unit to come in, wow!!! I had a new commercial grade water heater installed that night with new lines and a new pressure tank. I will comment on that process shortly, but back to Nick Caruso. I couldn't have picked a more knowledgeable professional, friendly and caring person to come into my home and offer advice on our new furnace and a.c. Plus Nick himself was an HVAC installer himself for years before accepting this position with Black Diamond. That was huge piece of info for me, as I like people who have put their time in on the job as oppose to just reading or learning about a trade through a class. I think hands on experience is crucial into making a great representative. The wife and I purchased a new furnace and a.c. after listening to Nick and taking in all his knowledge. The furnace and a.c. was installed a week later. They sent two men out to put in my furnace and a.c. One guy worked the furnace inside while the other worked the a.c. outside. They were both typical Black Diamond associates. Extremely knowledgeable in their trade, friendly, respectful and just absolutely excellent people. I never ever mentioned once to any of them not to wear shoes on my carpet and whenever they had to come upstairs on my carpet they both had shoe coverings on to protect my flooring. Furthermore, they lay down tarps and drop cloths in the area they will be traveling and working in to protect your flooring. Luv this about Black Diamond, they always seem to care about the homeowner!!! Now back to the water heater. The same night Nick discovered the bad pressure relief on the existing water heater, Black Diamond had a plumbing technician come out and replace the old water heater with a new commercial grade 40 gal gas water heater and pressure tank. The plumbing technicians name was Juan, I never ask a last name because it is really not my place. As usual, another fantastic experience with a Black Diamond technician. Juan was awesome!! Just flat out awesome!! I kept asking him if he needed any help getting out the old unit and bringing in the new unit because of the tight space it was in. Juan always graciously declined, and he just man handled these water heaters like they were nothing. Couldn't have met a nicer and more knowledgeable plumber. I never heard a negative word come from this guy, he just worked until the job was complete! Afterwards, Juan gave me some great advice and even went so far as to run me through the process of draining or flushing the new unit so I can get maximum life out of it. This was because I was very honest and upfront with Juan when I told him I never drained the water heaters ever. He gave me 2 extremely good reasons to do so that even regular person can wrap their head around. Oh, and after the installation, Juan told me that the old pressure tank was filled with black water. Those tanks should only have basically air in them, so that tank was probably bad when I had my 2nd tank put in 6 years ago by Sears. Thanks Sears, lol. Sometimes you get what you pay for!! Thanks Black Diamond, for all the professionalism, knowledge, friendly and caring technicians you've sent my way over the years!! I won't have any other company out to my house unless Black Diamond doesn't work whatever area I need. If Black Diamond services it, they are my company of choice and for life!! Hands down!! There is a reason why they are rated number one in all areas they service!!!! Keep up the great work!! Sincerely, Bob and his family.
Rodney – Belvidere, IL
Great job!
Henry – Belvidere, IL
Josh was extremely professional. He explained what the problem was and what my options were. I would ask for Josh for my next plumbing issue.
Linda – Belvidere, IL
We had several projects going(furnace, water heater, air conditioner, electrical panel, air purifier) everything was done in 2 days. We were very happy with installations. The only thing I would recommend is they should put tarps on the entry floor as well as wear the foot covers.
Phillip – Belvidere, IL
Did a great job. Have us options to choose from and left my house spotless.
BRIAN – Belvidere, IL
Our leaking toilet flange required some tricky re-piping which was smoothly handled by Jorge from Black Diamond. It was an expensive prospect, but I have no complaints about the workmanship or attitude of the plumber who smoothly tackled the assignment. I would recommend the quality of Black Diamond's work.
Les – Belvidere, IL
Very knowledgeable, thoroughly explained the process and our questioned. Felt confident the installation was done correctly.
Mike – Belvidere, IL
Great job!
Les – Belvidere, IL
Never a bad experience dealing with Black Diamond, were always quick to respond to our service calls.
Dennis – Belvidere, IL
David worked with a teammate (Tim) to install our new furnace. He began the work alone, and accomplished a lot! David explained everything well and ensured we understood what we needed to know. They even swept up any mess created in the basement! The old furnace was removed and replaced in a surprisingly short amount of time. Now we're prepared for whatever type of winter weather comes our way. Thank you!
Request Service
Please fill out the form and we will get in touch with you shortly. We look forward to serving you!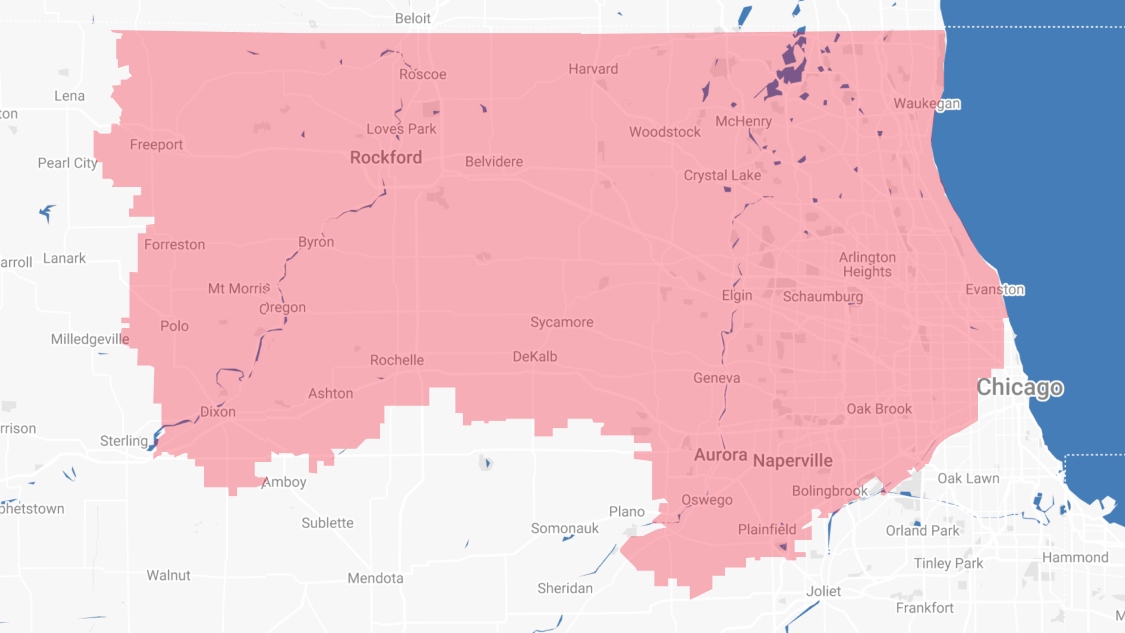 Proudly Serving
The Chicagoland Area
Addison | Algonquin | Antioch | Arlington Heights | Aurora | Barrington | Bartlett | Batavia | Beloit | Belvidere | Bensenville | Bloomingdale | Bolingbrook | Buffalo Grove | Byron | Caledonia | Capron | Carol Stream | And Much More!
VIew ALL