Barrington, IL HVAC, Plumbing and Electric
History
Situated on the border between Cook and Lake Counties in northeastern Illinois, Barrington was once a meeting place for a number of different Native American tribes. Although the native inhabitants were forced to move to the north and west after the arrival of European settlers from the east, their legacy lives on in many of the area's place names. After its founding as a railroad town during the mid-19th century, Barrington became known as an important lumber processing depot. Meanwhile, the region around the town developed into a world-class dairy farming zone. A temporary Depression-era hit to Barrington's agricultural economy didn't derail its growth, and it had become known as a burgeoning satellite town of Chicago by the mid-20th century. Thanks to restrictive zoning laws, modern Barrington is known as a bastion of large-lot properties amid more compact suburban developments.
Geography
Barrington sits just over 30 miles to the northwest of Chicago's Loop. Although it's served by Interstate 90 and U.S. Highway 14, its downtown area is free from major thoroughfares that might interrupt its street-scape. The town is also served by a trunk line of the Metra commuter rail network. The land that surrounds Barrington consists largely of protected open spaces, low-density suburban developments and specialized agricultural areas. Owing to the region's relative affluence, high-end golf courses like Barrington Hills Country Club are prevalent in the area as well.
Schedule Now
Population and Demographics
Barrington's population has grown much more slowly than that of many neighboring communities. According to the 2010 Census, the population of the incorporated village sits at just over 4,000. Barrington shouldn't be confused with the even-smaller Barrington Hills, a nearby incorporated village that also features large-lot zoning. As befits an attractive, heavily zoned municipality near a major city, Barrington is quite affluent. Many of the town's residents work in managerial or executive positions at the consumer-product or financial companies that operate in local business parks.
Things to Do in Barrington, Illinois
Barrington has a lively calendar of family-friendly activities as well as plenty of cultural attractions. For folks who wish to learn more about the region's history, the Barrington History Museum & Historical Society features a number of preserved artifacts and a broad collection of literature about 19th century Illinois. Meanwhile, the Barrington Library is regarded as one of the finest municipal outposts in Cook County. Architecture buffs can look forward to the unusually shaped Octagon House near downtown. For hikers and bikers, Cuba Marsh Forest Preserve and Deer Grove Forest Preserve stand as pristine specimens of the area's native forests and fields.
Climate and Weather
Barrington enjoys a continental climate regime that's characteristic of northern Illinois and southern Wisconsin. Residents are accustomed to frequent wintertime snowfalls, pleasant spring rains, and warm summer days that are often broken by powerful thunderstorms. Although heat and cold are common, there are enough winter thaws and summer cool-downs to keep life pleasant for just about everyone. What's more, the region's light but frequent spring showers contribute to the legendary productivity of its farmland.
HVAC Services in Barrington, IL
Residents and business owners who need help from trustworthy HVAC, plumbing and electrical contractors in the Barrington area can count on Black Diamond. With its comprehensive team of heating and air conditioning technicians, Black Diamond has helped thousands of locals get the best possible service for their HVAC equipment. To guarantee the highest levels of quality and service, the network's technicians are licensed, bonded and NATE-certified. They're also enthusiastic about taking on tough jobs like retrofitting and new-construction installation as well as more routine tasks like condenser cleanings and filter changes.
The air conditioning service professionals at Black Diamond are experienced in extending the lifespan of each piece of equipment that they service. As such, they offer comprehensive maintenance plans that follow regular service schedules. They're also on call around the clock to attend to unforeseen emergencies and correct issues that could cause serious troubles down the road. Even better, they sell and repair top-quality HVAC products like humidifiers, boilers, filtration devices, wall units, heat pumps, traditional furnaces and central air conditioning units. Thanks to Black Diamond, folks in Barrington can breathe a little easier.
Request Service
Please fill out the form and we will get in touch with you shortly. We look forward to serving you!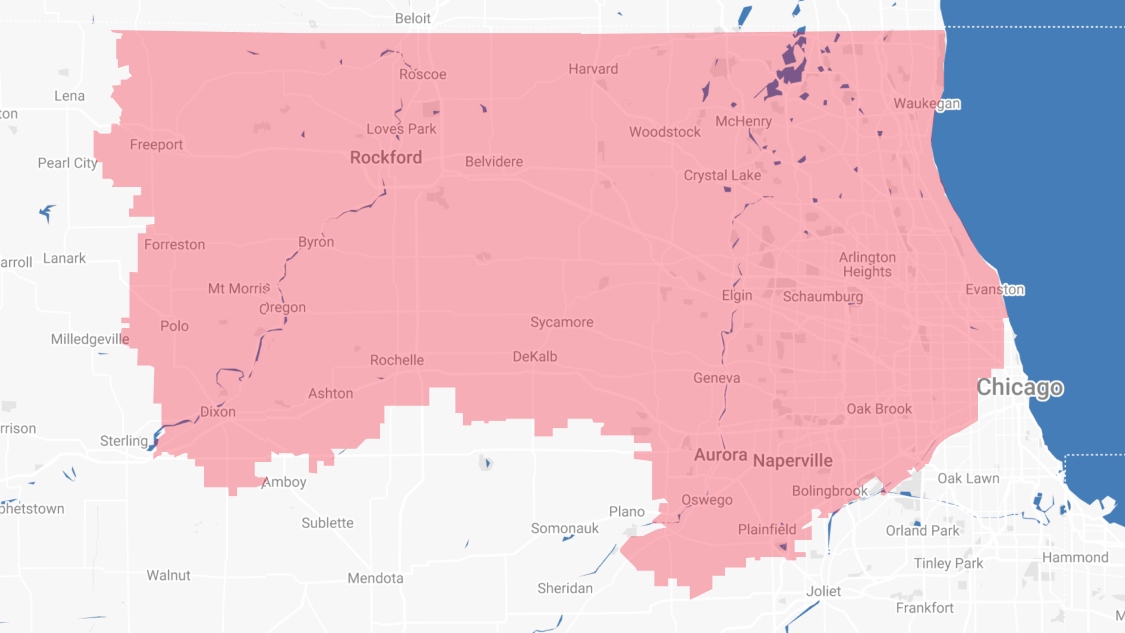 Proudly Serving
The Chicagoland Area
Addison | Algonquin | Antioch | Arlington Heights | Aurora | Barrington | Bartlett | Batavia | Beloit | Belvidere | Bensenville | Bloomingdale | Bolingbrook | Buffalo Grove | Byron | Caledonia | Capron | Carol Stream | And Much More!
VIew ALL