Algonquin, IL HVAC, Plumbing & Electric
Are you in need of HVAC, plumbing, or electrical services in Algonquin? Black Diamond Plumbing & Mechanical offers all of these services in Algonquin, helping you keep your home comfortable and safe all year long. If you are looking to partner with a locally-owned and operated company that will provide reliable HVAC services, safe electrical work, and quality plumbing services, then Black Diamond is the one you want.
Keep your home functional and safe by partnering with the pros at Black Diamond Plumbing & Mechanical. Call us today at (866) 350-4793 or reach out online to schedule service.
HVAC Service in Algonquin, IL
Whether you need furnace service, air conditioning service, or heat pump service, Black Diamond is your provider in the greater Chicago area, including Algonquin. Our HVAC services include all of your heating and cooling needs, including:
Algonquin heat pump repair, maintenance, and installation
Whether it's time for your furnace tune-up, you need help troubleshooting a problem with your HVAC system, or you know you need HVAC repair, you can trust the local team of residential contractors at Black Diamond.
Don't suffer through an uncomfortable summer or winter. Call Black Diamond at (866) 350-4793 to schedule your furnace repair today. You can also contact our Algonquin HVAC service team online.
Schedule Now
Plumbing & Electrical Providers in Algonquin
Not only does Black Diamond offer the air conditioning and furnace services you need in Algonquin, but we also have official licensed plumbers and electricians on hand to help with plumbing problems and electrical needs. From installing a new ceiling fan or light fixture to ensuring your plumbing is flowing without a problem, the only name you need for your home comfort needs is Black Diamond.
Trust Black Diamond for Your Algonquin Home Comfort Needs
When you need to call an HVAC contractor for a furnace clean and check, plumbing emergency, HVAC repair, or electrical installation, trust Black Diamond. We serve the entire Chicago region, including the community of Algonquin. Your search for licensed HVAC contractors "near me" is over.
Give Black Diamond a call at 8(866) 350-4793 or reach out online to learn more about our Algonquin HVAC services, and let us help you keep your home comfortable, safe, and functional.
History
Long known as a regional stronghold for various Potowatami-speaking tribes, the lands that would eventually become Algonquin were some of the most favored in the Upper Midwest. By the early 19th century, European settlers had discovered the fertile bottomlands of the Fox River Valley and established the village that would become Algonquin. Throughout the settlement's early history, it served as a trading post and shipping hub for agricultural and industrial interests in north-central and northeastern Illinois. Later, the arrival of the railroad that connected Chicago with various towns to the west ensured the settlement's survival and briefly turned it into a summer resort for turn-of-the-20th-century Chicagoans. These days, Algonquin is a major shopping hub and commuter town.
Population & Demographics
Thanks to its favorable location on the outskirts of Chicagoland's sprawl, Algonquin has seen rapid population growth over the past several decades. According to the 2010 Census, the city has over 30,000 permanent inhabitants. Although there are very few second homes remaining in the area, Algonquin does see its population increase notably during the summer months. This is primarily the result of its vibrant civic life and cool river breezes. While a fair number of Algonquin residents work in the Loop, plenty of others enjoy shorter commutes to the major office parks in nearby communities like Hoffman Estates, Schaumburg, and Elgin.
Things to Do in Algonquin, Illinois
Algonquin is blessed with a full range of cultural and recreational amenities. For folks who love to be outdoors, a nearby section of the massive Grand Illinois Trail offers biking and jogging opportunities for casual users and fitness fanatics alike. Meanwhile, Raging Buffalo Snowboard Ski Park offers one of the only downhill winter sports experiences in the Chicagoland area. For shopping enthusiasts, downtown Algonquin and Algonquin Commons both offer access to high-end shops and stores. In July, the Founder's Days celebration attracts thousands of folks from across Chicagoland with fireworks, parades, and a "civilized" bar crawl.
Request Service
Please fill out the form and we will get in touch with you shortly. We look forward to serving you!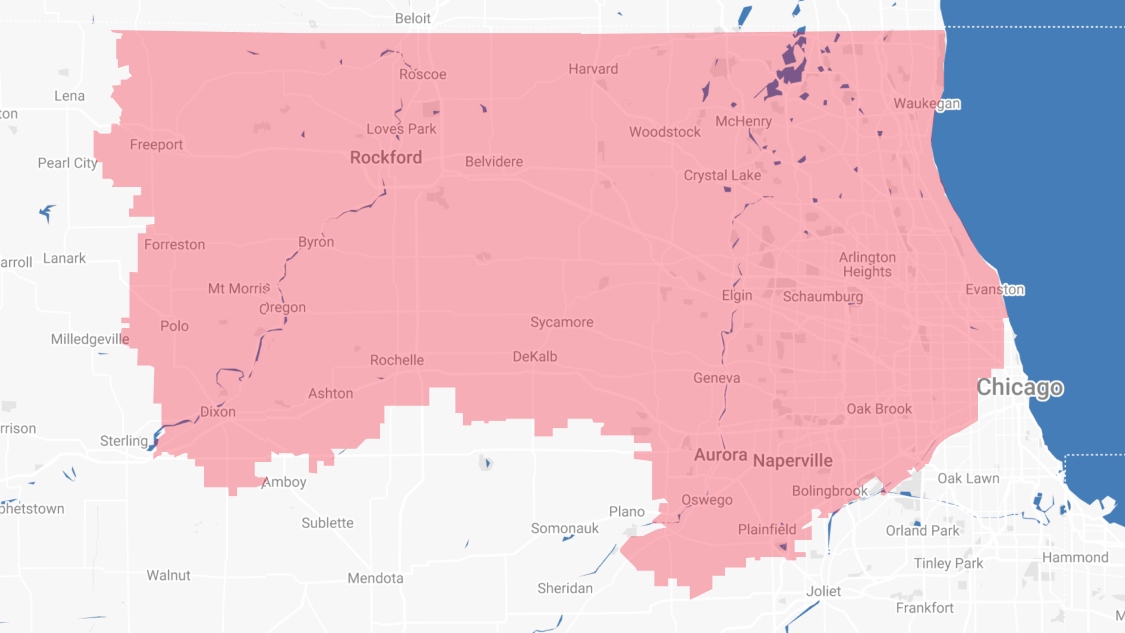 Proudly Serving
The Chicagoland Area
Addison | Algonquin | Antioch | Arlington Heights | Aurora | Barrington | Bartlett | Batavia | Beloit | Belvidere | Bensenville | Bloomingdale | Bolingbrook | Buffalo Grove | Byron | Caledonia | Capron | Carol Stream | And Much More!
VIew ALL