Emergency HVAC Repair in Chicagoland
Serving Chicagoland & the Surrounding Areas
It's midnight in the middle of December, and you've woken up because you are freezing – your furnace is no longer keeping your home toasty. While you fish out the space heaters to get things a little more comfortable, you need to know who to call. Winter in Chicagoland can be brutal, and summers get hot, humid, and sweltering, so when your HVAC systems break and it's not during nine-to-five business hours, you can trust the team at Black Diamond Plumbing & Mechanical to help.
Serving both commercial and residential customers throughout Chicago, Black Diamond Plumbing & Mechanical provides service 24 hours a day, 7 days per week, including:
Emergency furnace repairs
Emergency heat pump repairs
Emergency air conditioning repairs
Emergency electrical repairs
If your HVAC system is on the fritz and you need it fixed immediately, Black Diamond Plumbing & Mechanical is here to help—contact us today!
SCHEDULE NOW
Emergency Air Conditioning Services
When your air conditioner stops running during the night, getting a good night's sleep is nearly impossible. If Chicago is facing one of its hot spells, you could even be putting your safety at risk. When this happens, Black Diamond Plumbing & Mechanical is here to help. In most cases, air conditioning systems can be fixed quickly, so you can get back to sleep enjoying a cool home once again. However, our service providers will perform a thorough inspection while we are there, so you won't have to worry about another middle-of-the-night repair later on. Contact us today, no matter the time, for quality air conditioning repair in Chicago.
Get back to the cool comfort of your home – call us at (866) 350-4793 for emergency AC repairs!
Emergency Heating Repairs
The Windy City can certainly be cold in the winter, with temperatures dipping below zero quite often. When your furnace goes out in the middle of a cold spell, you need it fixed right away. Black Diamond Plumbing & Mechanical can have a technician to your property right away, no matter the hour, to fix your furnace quickly and efficiently. Contact us today so your family is not left out in the cold.
Don't get left in the cold – call our team for emergency heating repairs right away at (866) 350-4793.
Emergency Heat Pump Repairs
Your heat pump performs its duty faithfully all year long, cooling your home in the summer and heating it in the winter. Because heat pumps are not as common in Chicago as other types of HVAC systems, you need a team you can turn to whenever it stops working, even if it's after hours. Black Diamond Plumbing & Mechanical is always available, and our technicians know heat pumps well.
Give us a call today at (866) 350-4793 for your heat pump repair needs.
Signs You Need Emergency HVAC Repairs
Sometimes, it can be hard to tell whether or not your HVAC needs repair – especially if it still seems to be working. However, if you notice any of these signs, it's time to call in your local Chicago HVAC professionals.
Loud or unusual noises
Strange odors
Leaks in your system
Cold air coming from your furnace
Warm air coming from your AC
Furnace or heat pump failure
Air conditioning failure
If you notice any of these signs, call us at (866) 350-4793 for emergency HVAC repairs!
Why Should I Choose Black Diamond Today?
Whether you are maintaining a commercial property, working to keep your family safe, or maintaining the rental properties you own, you need a trusted resource for heating and cooling agencies. That resource in the Chicago area is Black Diamond Plumbing & Mechanical. Keep our number on hand for those middle-of-the-night heating and cooling emergencies. We look forward to exceeding your expectations with every visit, even those that happen at 4 a.m.
If you're experiencing an HVAC emergency, call us right away at (866) 350-4793. We'll send someone to repair the issue and get you back to the comfort of your home.
HVAC Frequently Asked Questions
What is considered an HVAC emergency?
Need help assessing whether you're experiencing an HVAC emergency? Here are some examples of HVAC emergencies:
Air conditioning failure
Heating failure
Safety concerns (such as leaking refrigerant/gas, smoke, or sparks)
If you're still unsure whether or not you need emergency HVAC repairs, call our team at (866) 350-4793 today!
What should I do to troubleshoot my HVAC system?
Try the following troubleshooting tips the next time you're experiencing HVAC issues:
Check for a dirty air filter
Check your thermostat settings
Check your circuit breakers
Check your outdoor unit
Check all air vents
Request Service
Please fill out the form and we will get in touch with you shortly. We look forward to serving you!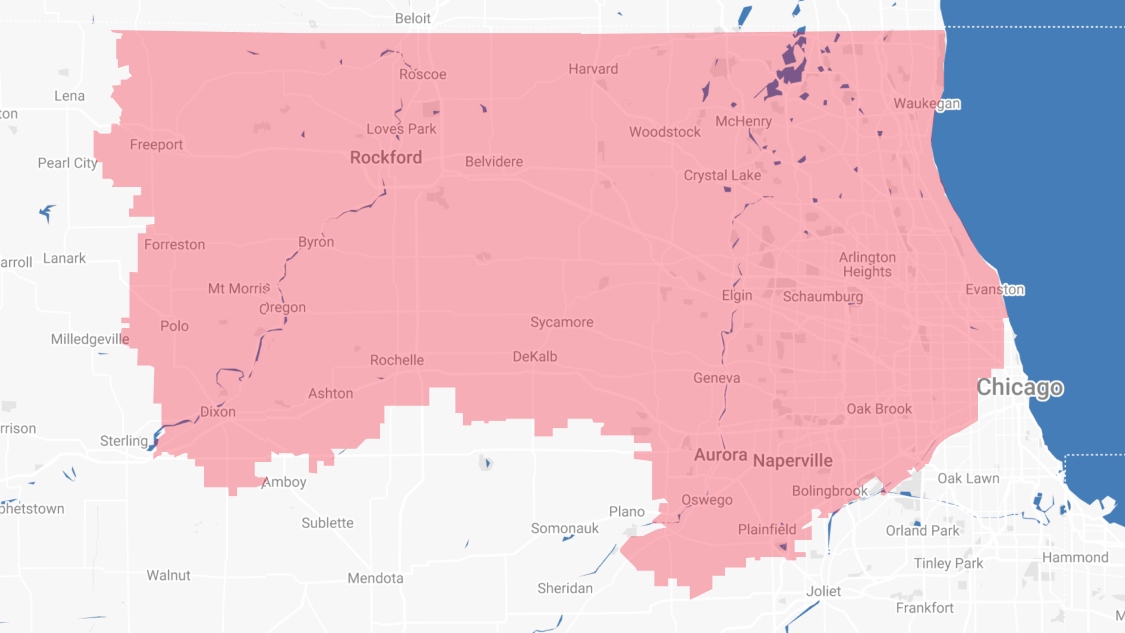 Proudly Serving
The Chicagoland Area
Addison | Algonquin | Antioch | Arlington Heights | Aurora | Barrington | Bartlett | Batavia | Beloit | Belvidere | Bensenville | Bloomingdale | Bolingbrook | Buffalo Grove | Byron | Caledonia | Capron | Carol Stream | And Much More!
VIew ALL