Lake County, IL HVAC, Plumbing and Electric
History
After being carved out of neighboring McHenry County in the closing days of the 1830s, Lake County quickly attracted settlers with its convenient location and rich farmland. Although the county courthouse in Waukegan burned down just 15 years after the county's founding, this tragedy did little to arrest the political subdivision's rapid growth. By the turn of the 20th century, Lake County was home to a prosperous farming community as well as several bustling port towns. During the early and middle decades of the 20th century, new rail lines and roads turned Lake County into a summer haven and bedroom community for space-starved Chicagoans. Today, Metra commuter rail and Interstate 94 ferry tens of thousands of local workers to and from the city each day.
Schedule Now
Geography
Lake County sits in the northeastern corner of Illinois. It's bordered by Wisconsin to the north and greater Cook County to the south. Semi-rural McHenry County lies to the west, and the blue expanse of Lake Michigan forms the entirety of Lake County's eastern border. Although the county is generally regarded as "suburban" in nature, it still has plenty of working corn and bean farms as well as some horse stables and dairy facilities. Lake County is also home to several major areas of preserved woodland and savanna, including Chain O' Lakes State Park and Lakewood Forest Preserve. Aside from Interstate 94, the county is served by thoroughfares like U.S. Highways 12, 45 and 41.
Population and Demographics
As the Chicagoland region expands outward, Lake County's population continues to grow at a healthy pace. According to the Census of 2010, more than 700,000 people now reside within the county. Lake County's southern and eastern reaches are generally more heavily developed than its western or northern fringes. In fact, many of the townships and municipalities in those parts of the county maintain fairly strict zoning laws to discourage dense residential development. Many county residents work in local business parks or commute to Chicago.
Things to Do in Lake County, Illinois
Lake County is a popular destination for out-of-state tourists and Chicagoland residents alike. It has a wide roster of family-friendly attractions, including the world-class Six Flags Great America Theme Park in Gurnee and the ever-popular Lake County Fair. Meanwhile, fans of the high arts can't miss the annual Ravinia Festival in Highland Park. Top-notch performance spaces like the Genesee Theater in downtown Waukegan provide year-round entertainment as well. Outdoorsy locals have a range of long-distance biking and hiking trails from which to choose, and nearby Lake Michigan offers world-class boating opportunities during the warm months.
Climate and Weather
Lake County's weather is dominated by a continental climate regime that produces cold winters and warm summers. Despite regular snowfalls and below-freezing temperatures, local winters feature plenty of sunny days and regular warm-ups that encourage locals to remain active. Meanwhile, summer days are kept mild and refreshing by onshore lake breezes and the occasional thundershower. The growing season generally lasts from late April to mid-October, and the transitional seasons are noted for their mild, breezy days.
HVAC Contractor in Lake County
Homeowners and business owners across Lake County rely on Black Diamond for top-notch air conditioning service and repair. Black Diamond is a one-stop source for everything related to heating and cooling equipment. Black Diamond technicians are happy to respond to emergency service calls or perform regular cleanings and maintenance to prolong the life of their customers' equipment. With professional training and coveted NATE certifications, their dependable technicians adhere to the highest standards of quality and craftsmanship.
Black Diamond also provides energy-efficient HVAC products like dehumidifiers, boilers, furnaces, heat pumps, wall units, filtration devices, central air conditioning units and more. They also perform tough tasks like main-unit troubleshooting, new-construction installation and large-scale retrofitting. As part of their commitment to serve the Lake County community, they're happy to work comprehensive indoor air quality or energy-efficiency audits into their regular visits. These checkups are sure to save time, money and stress for busy locals.
Request Service
Please fill out the form and we will get in touch with you shortly. We look forward to serving you!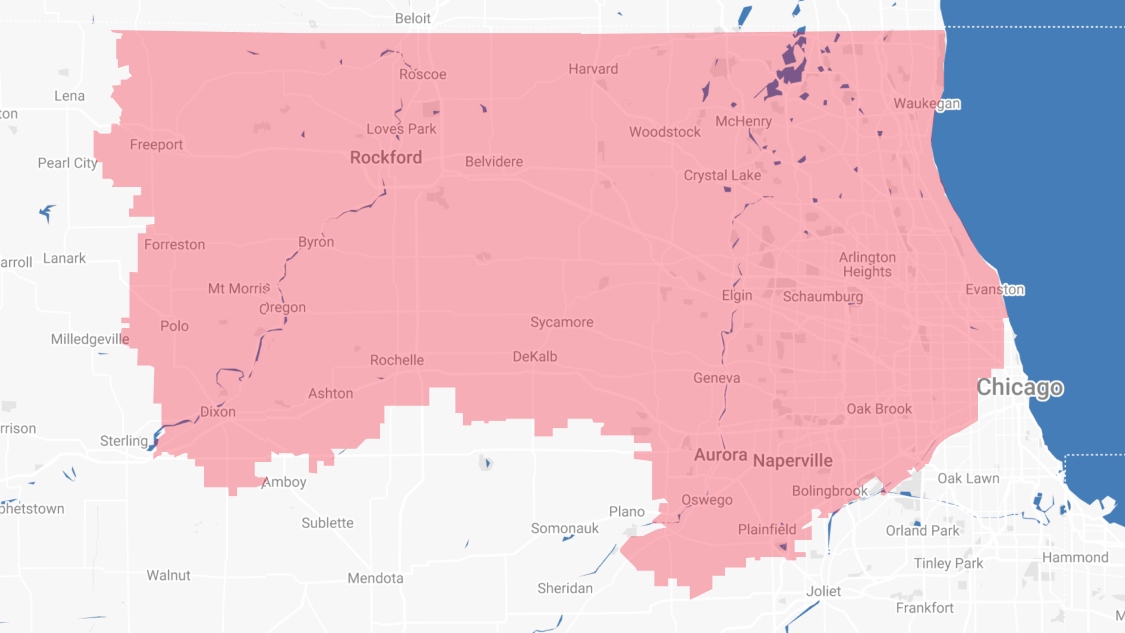 Proudly Serving
The Chicagoland Area
Addison | Algonquin | Antioch | Arlington Heights | Aurora | Barrington | Bartlett | Batavia | Beloit | Belvidere | Bensenville | Bloomingdale | Bolingbrook | Buffalo Grove | Byron | Caledonia | Capron | Carol Stream | And Much More!
VIew ALL