Furnace Services in Naperville, IL
Are you looking for reliable service for your heating unit? Look no further than Black Diamond Plumbing & Mechanical. For more than 17 years, Black Diamond has been Naperville's most reliable heating contractor, providing energy services such as:
We also offer 24/7 emergency heating and cooling repair—whether it's a weekend, holiday, or in the middle of the night, we can repair your furnace.
Call us today to schedule heating service in the Naperville area!
(866) 350-4793
Furnace Installation & Replacement in Naperville
For every new installation in the Cook County area, we use ACCA Manual J to establish complete load requirements for each room in the building. We analyze your home or commercial space to ensure you are getting the appropriate size unit that will work at its maximum efficiency levels. We will work with you to find the right system for your new furnace budget. Whether you are installing a furnace for the first time or you need to schedule a replacement, count on Black Diamond for furnace services in Cook County.
SCHEDULE NOW
Furnace Repair in Naperville
On the coldest day of the year, a functioning heating appliance is essential for maintaining total home comfort. Our commitment to quality and service is evident when you choose us to repair your furnace. We have seen just about every furnace issue there is—from a burnt out pilot light to a broken natural gas valve.
To schedule a furnace repair for your Naperville home, call our HVAC contractors today!
Furnace Maintenance & Tune-Ups in Naperville
Regular maintenance can help ensure your furnace will live a long healthy live with minimal breakdowns. When you catch a problem before it gets worse, it could help save you money in the long run! For homeowners in the Naperville area, we offer maintenance agreement plans to ensure you are getting proper maintenance each year. Our technicians will clean, lubricate, and calibrate your heating unit to ensure it is ready for full operation.
To learn more about our maintenance service, check out our checklist. When you need a furnace tune-up in Naperville, count on Black Diamond.
Furnace FAQs
How much does it cost to repair a furnace?
The cost for a furnace repair varies by the exact problem, parts costs, and labor costs. Minor repairs, like flame sensor cleaning, may be less costly, while extensive repairs, like blower motor replacements, will be pricier. Call a professional for a detailed quote.
Can a dirty filter stop a furnace from working?
A dirty filter can restrict airflow and overheat the heat exchanger, causing the furnace to shut down as a safety precaution.
How do you fix a gas furnace?
Many problems can cause a furnace to malfunction. Sometimes, the repair may be as simple as replacing a blower belt or cleaning a flame sensor, while more significant issues, like combustion problems, require extensive repairs. Only a professional inspection can determine which repairs are necessary.
Is there a reset button on my furnace?
Some furnaces, especially oil-burning models, have a "Reset" button near the burners. If the furnace malfunctions and one or two presses will not restart it, a professional should be called.
How do you maintain a gas furnace and how often should it be done?
Typical furnace maintenance includes replacing the air filter, cleaning the blower assembly, cleaning the burners, and much more. This should be done once a year, or preferably twice, just before the heating season begins and after it ends.
Can a homeowner install their own gas furnace?
An improperly installed furnace can create carbon monoxide risks, gas leaks, or fire hazards. Professional installation is mandatory in most areas and should never be attempted DIY by a homeowner.
How long does it take to put in a new furnace?
Typically, it takes 4-10 hours to install a furnace, though it depends on system complexity and the accessories required, such as thermostats, zoning controls, or ductwork.
How long does a gas furnace usually last?
Most furnaces last 15 to 20 years, though efficiency and performance losses may make replacement cost-effective any time after 10 years.
What size furnace is needed for a 1,200 sqft house?
In Illinois, the recommendation is 40 to 50 BTUs per square foot, resulting in a 50,000 to 60,000-BTU system, but the only reliable way to size a furnace is with a professional Manual J load calculation, which factors in home size, insulation quality, number of rooms, occupancy, and much more.
Schedule Heating Service in Naperville, IL
When you live in Illinois, there is only one name you need to know when it comes to maintaining total home comfort—Black Diamond Plumbing & Mechanical.
To schedule furnace heating services in Naperville, give us a call or contact us online.
Request Service
Please fill out the form and we will get in touch with you shortly. We look forward to serving you!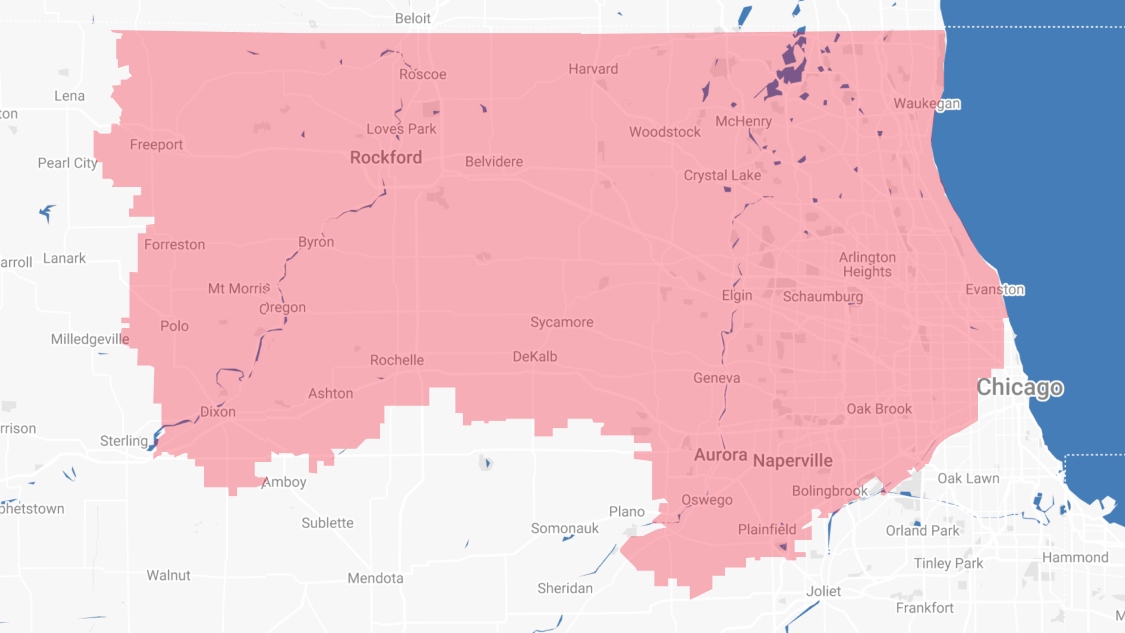 Proudly Serving
The Chicagoland Area
Addison | Algonquin | Antioch | Arlington Heights | Aurora | Barrington | Bartlett | Batavia | Beloit | Belvidere | Bensenville | Bloomingdale | Bolingbrook | Buffalo Grove | Byron | Caledonia | Capron | Carol Stream | And Much More!
VIew ALL