Furnace Services in Evanston, IL
Are you looking for reliable service for your heating unit? Look no further than Black Diamond Plumbing & Mechanical. For more than 17 years, Black Diamond has been Evanston's most reliable heating contractor, providing services such as:
We also offer 24/7 emergency repair—whether it's a weekend, holiday, or in the middle of the night, we can repair your furnace.
Call us today to schedule heating service in the Evanston area!
(866) 350-4793
Furnace Installation & Replacement in Evanston
For every new installation in the Cook County area, we use ACCA Manual J to establish complete load requirements for each room in the building. We analyze your home or commercial space to ensure you are getting the appropriate size unit that will work at its maximum efficiency levels. Whether you are installing a furnace for the first time or you need to schedule a replacement, count on Black Diamond for furnace services in Cook County.
SCHEDULE NOW
Furnace Repair in Evanston
On the coldest day of the year, a functioning heating appliance is essential for maintaining total home comfort. Our commitment to quality and service is evident when you choose us to repair your furnace. We have seen just about every furnace issue there is—from a burnt out pilot light to a broken natural gas valve—and are pros at furnace troubleshooting. We can provide all your furnace repair parts to get your system back up and running.
To schedule a furnace repair for your Evanston home, call Black Diamond today!
Furnace Maintenance & Tune-Ups in Evanston
Regular maintenance can help ensure your furnace will live a long healthy live with minimal breakdowns. When you catch a problem before it gets worse, it could help save you money in the long run! For homeowners in the Evanston area, we offer maintenance agreement plans to ensure you are getting proper maintenance each year. Our technicians will clean, lubricate, and calibrate your heating unit to ensure it is ready for full operation.
Searching for "furnace maintenance near me?" To learn more about our maintenance service, check out our checklist. When you need a furnace tune-up in Evanston, contact Black Diamond.
Why Did My Furnace Stop Working?
A furnace can stop operating for a variety of reasons. A dirty flame sensor or malfunctioning thermocouple can shut down the ignition system to avoid gas accumulations, while a damaged igniter or a blown-out pilot light will prevent the burners from lighting. A clogged air filter can cause the heat exchanger to overheat, shutting the furnace down, or a damaged control board can prevent the system from operating at all. To learn the exact cause, you should call a professional.
How Do You Fix a Gas Furnace?
The repairs necessary for your furnace will depend on the cause of the problem. Poor airflow or heat output can often be fixed by replacing the air filter, cleaning the burners, cleaning the blower assembly, or replacing malfunctioning zone dampers. Ignition problems can often be solved by replacing a thermocouple, cleaning the flame sensor, or replacing the igniter. Combustion problems can often be repaired by cleaning the burners, sealing flue leaks, or making adjustments to controls. Only a professional will be able to determine the repairs that are required.
How Do You Maintain a Gas Furnace?
For most furnaces, a typical maintenance service involves replacing the air filter, cleaning the blower assembly, cleaning the burners, inspecting the heat exchanger and flue, and checking the electrical system. The thermostat will also be tested, combustion gases and airflow will be measured, and many other steps will be taken to ensure the efficient and safe operation of the furnace. Every system is unique, and the required maintenance will vary depending on the manufacturer's recommended procedures and schedule. This routine is best left to a heating professional and isn't DIY-friendly.
Do Gas Furnaces Require Annual Maintenance?
Routine furnace maintenance should be performed at least once a year to avoid breakdowns, unnecessary repairs, and safety issues like excessive carbon monoxide output. It is a good idea to have your furnace serviced just before the heating season begins, to ensure it operates properly, efficiently, and safely when you need it, as well as just after the end of the heating season, to repair any wear and damage that may have occurred over the winter. Regular maintenance can help you save energy, reduce your heating costs, and extend the life of your furnace.
Schedule Heating Service in Evanston
When you live near Chicago, there is only one name you need to know when it comes to maintaining total home comfort—Black Diamond Plumbing & Mechanical.
To schedule heating and furnace services in Evanston, give us a call or contact us online.
Request Service
Please fill out the form and we will get in touch with you shortly. We look forward to serving you!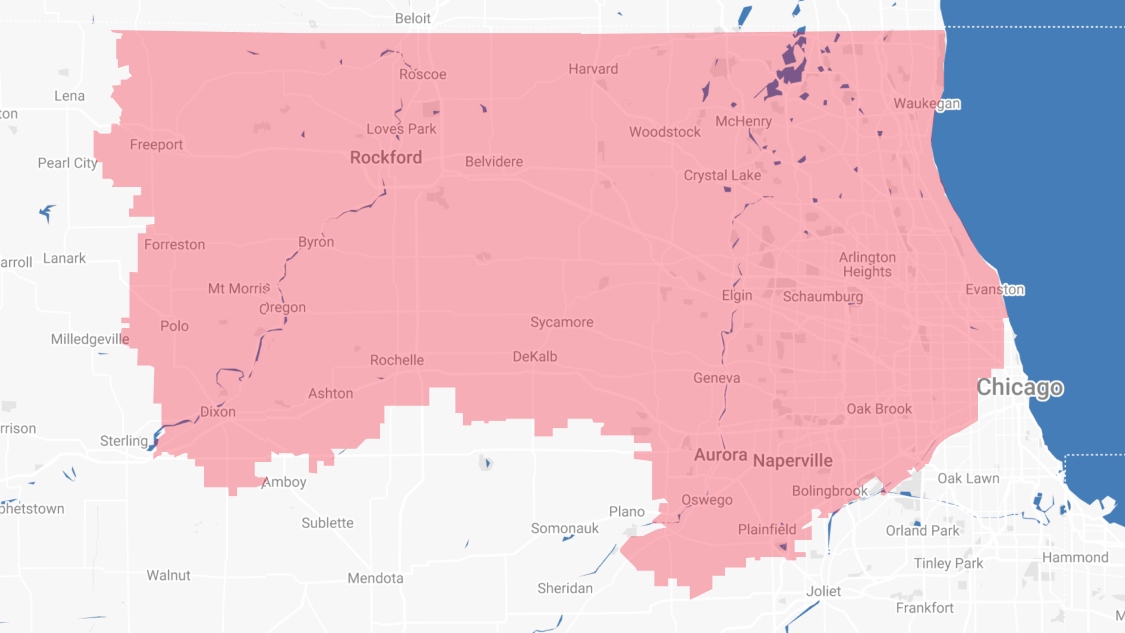 Proudly Serving
The Chicagoland Area
Addison | Algonquin | Antioch | Arlington Heights | Aurora | Barrington | Bartlett | Batavia | Beloit | Belvidere | Bensenville | Bloomingdale | Bolingbrook | Buffalo Grove | Byron | Caledonia | Capron | Carol Stream | And Much More!
VIew ALL