Furnace Installation in Chicago
The greater Chicago area can become quite cold in the winter, and homeowners and businesses regularly turn to their furnaces to keep their properties warm. A reliable and efficient furnace is a necessity, but over time these systems become outdated, worn, or completely broken. When that happens, property owners need a source they can trust for quality furnace installation services. If you're located in the greater Chicago suburbs, there's only one name to know: Black Diamond Plumbing & Mechanical.
Comprehensive Furnace Installation Services
Does your Chicago area home or business need a new furnace? Black Diamond Plumbing & Mechanical has a team of NATE-certified HVAC technicians who can assist with furnace installation in your Chicago area property. We have the experience you need and the knowledge you want to ensure your furnace is properly sized and installed.
Contact Black Diamond at (866) 350-4793 to discuss your furnace installation needs.
SCHEDULE NOW
Save Money with a Newly Installed Furnace
How old is your furnace? If it was installed in the 1990s and is an 80 AFUE rated furnace, you can potentially save money on your monthly energy bills by having a newer, more efficient furnace installed. Over time, the lower energy bills will help offset the cost of the new furnace.
Choosing the Right System
Before the Black Diamond team can install your new furnace, you must choose the system that will work well for your property. This requires detailed load calculations for each room of the home. This will help determine how much heat is necessary to make sure the home is comfortable and well heated. At Black Diamond, we use the latest technology to properly size the furnace for the home so it will effectively and efficiently heat your space, maximizing comfort while minimizing energy bills.
Once we have determined what system will provide the best service for your home, we will help you select a furnace that meets your needs and your budget. Our team recommends and installs quality HVAC products, and will help you select a furnace that will meet your needs.
Installing Your New Furnace
After purchasing your new furnace, we will install it into your home, ensuring that it is properly connected to the existing ductwork and retrofitting any areas that need adjustment to improve efficiency and function. Our skilled team of furnace installation professionals will install the system, then thoroughly test it to ensure it is working as it should. When we leave, you will have a fully functional unit that completely meets your satisfaction.
Maintenance for Your New Furnace
Having a furnace that lasts for years starts with the right installation. However, that's just the starting point. At Black Diamond, we recommend regular, routine maintenance to keep your furnace up and running well, and our Crystal Club makes it easy and affordable to keep up with that routine maintenance. Furnace maintenance may result in:
Increased efficiency – As part of our inspection checklist, we will make sure your furnace is working at its peak performance levels to ensure it can reach maximum power efficiently.
Lower energy bills – One of the first signs your unit isn't working properly is a spike in monthly energy bills. Annual maintenance ensures your unit is clean and not working harder than it needs to.
Longer lifespan – When you schedule annual maintenance, you can expect your unit to last longer with fewer major breakdowns.
Fewer breakdowns – Many common breakdowns can be avoided if the unit was properly taken care of. Avoid costly breakdowns and schedule annual maintenance.
Learn more about our Crystal Club maintenance program and its benefits today.
New Furnace Installation in Chicago, Illinois
Are you ready to lower your energy bills while increasing your family or customer's comfort? Contact Black Diamond Plumbing & Mechanical today to begin the process of having a new, efficient gas furnace installed in your Chicago area home. Let us help you embrace the power and efficiency of a new furnace today!
Request Service
Please fill out the form and we will get in touch with you shortly. We look forward to serving you!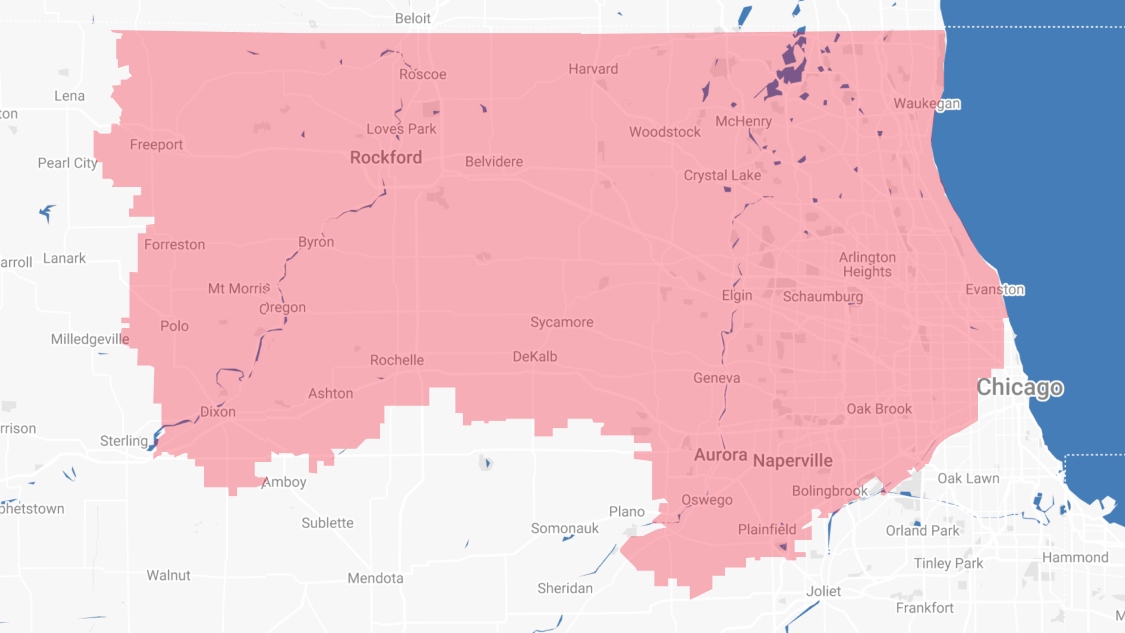 Proudly Serving
The Chicagoland Area
Addison | Algonquin | Antioch | Arlington Heights | Aurora | Barrington | Bartlett | Batavia | Beloit | Belvidere | Bensenville | Bloomingdale | Bolingbrook | Buffalo Grove | Byron | Caledonia | Capron | Carol Stream | And Much More!
VIew ALL